We understand the extreme importance of employee safety. RollSeal continues to make advancements in Touchless Technologies keeping employees safer than ever by adding these innovative options to our automated door solutions.
Touchless Activation Solutions for RollSeal Doors
Activate with Passive Infrared Motion Sensors or Wave Sensor
Among other standard features (variable-speed controls, automatic closure, movement warning lights, etc.) RollSeal doors can adapt accessories to make operation completely touchless.
Touchless Activation Kits include a combination of Passive Infrared Motion and/or Wave Sensors that enable your door to be activated without touching a conventional switch. This optimizes the flow of traffic throughout your facility; for example, personnel do not have to press a button to open
the door. Furthermore, whether in a food processing facility or a manufacturing plant, touchless activation reduces the spread of pathogens as personnel do not have to make physical contact with the communal activation switch.
The sensors can be mounted in various ways (either on or near the door) to suit your particular application.
TOUCHLESS ACTIVATION CAN BE ADDED TO ALL ROLLSEAL DOOR MODELS – PAST OR PRESENT
RollSeal Built-In Motion Sensor
The built-in motion sensor allows the door to be activated without pushing a button. The small integrated sensor is calibrated so that it is only activated in close proximity to the door … eliminating nuisance triggers. This feature can be used as activation or as a secondary safety feature.
HANDS FREE FEATURES:

• PANTENTED TECHNOLOGIES
• TOUCHLESS SOLUTIONS
• HANDS FREE ACTIVATION
• EMPLOYEES DO NOT NEED TO PUSH A BUTTON
• PREVENT EMPLOYEES FROM TOUCHING COMMON SURFACES
• ONLY EISA EXEMPT FABRIC ROLL-UP DOOR ON MARKET
• IDEAL FOR NEW CONSTRUCTION OR RETRO-FIT APPLICATIONS
— Additional Features / Cut Sheets —
4802-7569 Walk-In Cooler Door Touchless Activation Cut Sheet
RS-500M, RS-600M Cooler Door Touchless Activation Cut Sheet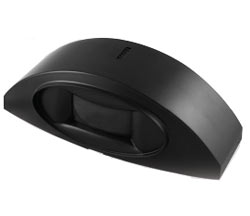 Passive Infrared Sensor
The Passive Infrared Motion Sensor requires both heat and motion to activate the switch, eliminating the false triggers that commonly affect motion-only sensors. The sensor has a small footprint and can be mounted in multiple locations on and around the door.
Wave Close-Proximity Sensor
The surface-mounted Wave Close-Proximity Sensor uses microwave motion tracking to ensure consistent and dependable activation. The sensor can be activated by any close-proximity pass, most commonly a wave of the hand.